Think ahead – keep growing
BEOS AG is always on the lookout for commercial properties and other sites that have the potential for modern corporate real estate. We also buy properties with maintenance backlogs, vacancies and architectural problems, as the revitalisation options are much more important to us than the current condition of the properties themselves. Here you can see the kind of properties we select: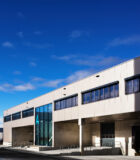 Cities
Top 7 metropolitan areas (Berlin, Hamburg, Cologne/Bonn, Dusseldorf, Frankfurt, Stuttgart, Munich) as well as growth regions in Germany (e.g. Karlsruhe, Ulm, Regensburg, Hanover).
Locations
We are looking for locations in cities and on their fringes with very good infrastructural accessibility (motorway, public transport) and urban environments.
Property categories
BEOS buys mixed-used commercial real estate in all property categories:
Conversion
Production
Warehousing
Business parks
Property categories
A Development projects:
Partly leased existing buildings in need of development and with vacancy; Germany-wide portfolios and sale-and-leaseback properties alike. The properties can face deferred maintenance and require modernisation.
B Investment properties:
Largely rented (> 80%) and stabilised existing properties with broad tenant diversification and in good structural condition.
Rental
We prefer properties with multiple users and mixed contract periods. Long-term tenants should have good credit ratings. Single-tenant properties should be flexibly divisible and reversible.
Volumes
From 10,000 m² of rental space and €10m of investment.
Yield/factor
No specifications, as this depends on the condition of the property and occupancy rate as well as future maintenance costs.
Format
Please only submit, by email, properties with detailed investment memos, a complete list of tenants, and precise location details (post code, town or city, street, house number), and which meet the listed investment criteria.
Section Nord. Do you have any questions?
Section South. Do you have any questions?